Community of Practice: Activating a culture of belonging – Allyship, inclusive coaching, and intercultural communication - Toronto (North York)
Event Type : Community of Practice
Starts at October 20, 2022 9:00 AM Eastern
Finishes at October 20, 2022 11:30 AM Eastern
Imagine the ideal inclusive workplace, one where every human feels seen, heard, valued and respected. How do teammates interact with each other? How do leaders communicate? How do we advocate for each other?
In CCDI's fall Community of Practice event, we will explore what a culture of belonging and inclusion looks and feels like, and develop practical skills and strategies to help you create inclusive relationships and spaces in your organization.
Learning objectives
This event takes an experiential learning approach where participants build accountability and learn practical skills to create a culture of belonging within their workplaces.
Participants will:
practice coaching competencies like active listening and asking powerful questions.
build intercultural awareness and communication skills to help navigate diverse workforces.
understand how to foster allyship individually, in teams and at the organizational level.
Who should attend?
This session is open to anyone who wishes to learn practical skills and strategies for creating a culture of belonging in the workplace.
CCDI Employer Partners

 

receive complimentary passes as a benefit of their membership.
CCDI Individual Practitioners

 

also receive a complimentary pass.
CCDI Community of Practice events are open to the general public for the nominal fee of $99 for in-person sessions or $69.00 for virtual sessions.
Host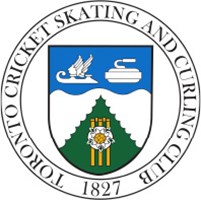 Presenter
Presentation language
Note
Check-in will begin at 8:30 a.m. and light breakfast will be provided for this event. Please be sure to indicate any dietary accommodations on the registration form.
For in-person events, we ask that you limit the number of Employer Partner participants to five per organization. There is no limit to the number of EP participants for the virtual sessions.
---
For current Canadian Certified Inclusion Professionals (CCIPTM), this event qualifies for continued professional development credit. Contact [email protected] for more information.
For members of the law societies of Alberta, Manitoba, Newfoundland and Labrador, Nova Scotia, Nunavut, and the Yukon: this program may qualify for credit in the area of Practice Management as part of your mandatory annual Continuing Professional Development, as required by your Law Society. To learn more, click on the link to your province above or contact your local Law Society.
Registrations
Event Location

141 Wilson Ave
Toronto
M5M 3A3