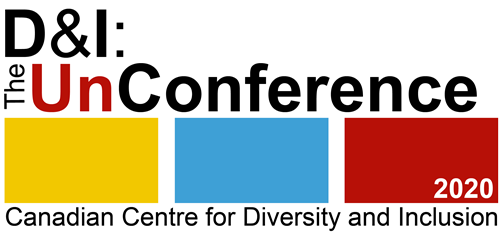 Our immersive and collaborative conference encourages people with an interest in diversity and inclusion as well as diversity professionals to break away from the boredom of traditional conferences with a high degree of participation – perfect for those who value networking, interactive workshops, and experiential learning.
In 2020, we will be hosting the UnConference in nine cities across Canada.
This year's theme - Understanding the why behind cultural competence
Clients, communities, and workplaces continue to evolve and become increasingly diverse. It is essential that we become more culturally competent, but that means more than just race or nationality. It is a proxy for how we deal with difference, whatever those differences may be (e.g. age, sexual orientation, religion, disabilities, caregiver status).
There is a strong moral imperative and business case for individuals and organizations to become more culturally competent, enabling colleagues to bridge communities and navigate commonalities and differences at work. Cultural competence is also a key trait of inclusive leaders. Cultural competence enables workplaces to broaden their talent pool, and eliminate barriers to the hiring, retention and inclusion of culturally diverse employees and clients.
Event schedule
For more information and registration, click on a city below.
Event pricing
Current Employer Partners receive four complimentary passes (usable in any city while space is available). Additional passes are available with a 15 per cent discount.
Current Individual Practitioners receive a 10 per cent discount on registration. 
Registration for non-members, or members of the general public is $500 CAD, plus tax.