UnConference Ottawa: Understanding the why behind cultural competence
Event Type : UnConference
Starts at February 12, 2020 8:00 AM Eastern
Finishes at February 12, 2020 4:30 PM Eastern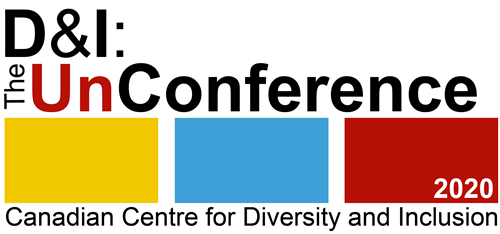 Clients, communities, and workplaces continue to evolve and become increasingly diverse. It is essential that we become more culturally competent, but that means more than just race or nationality. It is a proxy for how we deal with difference, whatever those differences may be (e.g. age, sexual orientation, religion, disabilities, caregiver status).
There is a strong moral imperative and business case for individuals and workplaces to become more culturally competent, enabling colleagues to bridge communities and navigate commonalities and differences at work. Cultural competence is also a key trait of inclusive leaders. Workplaces are looking to broaden their talent pool, and eliminate barriers to the hiring, retention and inclusion of culturally diverse employees and clients. 
But what does it mean to be culturally competent? This is where inclusion comes in. As Canada becomes more diverse, the question has never been more critical to ensuring individuals have the skills to manage people and create an inclusive workplace for everyone.
UnConference 2020 will explore the concept and provide participants with ways of becoming more culturally competent by:
Introducing key concepts and why they matter in today's workplace.
Discussing the role cultural competence plays in mitigating bias and creating culturally adaptable and equitable workplaces.
Providing practical tips and strategies to become more self-aware and knowledgeable about one's own culture in relation to the culture of others.
Providing activities to gain a better understanding of cultural differences at work, and how to adapt to them.
Sharing promising practices to foster inclusive workplaces that are culturally diverse and work towards culturally competent and bias-aware recruiting and talent management processes.
Event host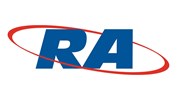 Presenters
Agenda
8:00 – 9:00 a.m.: Registration/breakfast
9:00 a.m. – 12:00 p.m.: Morning sessions


Module 1: The imperative for developing cultural competence
Module 2: Understanding dimensions of culture
Module 3: Developmental model of intercultural sensitivity

12:00 – 1:00 p.m.: Lunch
1:00 – 4:00 p.m.: Afternoon sessions


Module 4: Practical methods for developing cultural competence
Module 5: Wrap-up
Presentation language
Registration
Current Employer Partners receive four complimentary passes (usable in any city while space is available). Additional passes are available with a 15 per cent discount.
Current Individual Practitioners receive a 10 per cent discount on registration. 
Registration for non-members, or members of the general public is $500 CAD, plus tax.
This event is sold out and registration is now closed.
Event Location
RA Centre, West Wing Clark Hall
2451 Riverside Drive
Ottawa
K1H 7X7